DATA SHEET
Type: IGT Bianco Toscana
Vines: Sauvignon Blanc 100%
Vineyard management:: Organic farming
Terrains: stony with a prevalence of sand
Training system: spurred cordon
Vineyard age: 22 anni
Color: straw yellow
Winemaking: in white with slight skin maceration
Fermentation: in steel at a controlled temperature of about 16/18 degrees for 15 days, aging on fine lees, light filtration in pre-bottling
Alcool: 12,5 % vol
pH: 3,4
Service temperature: 12°C
Serving suggestions: white meats, truffles, fresh cheeses and salt fish
Quantity Production: 4000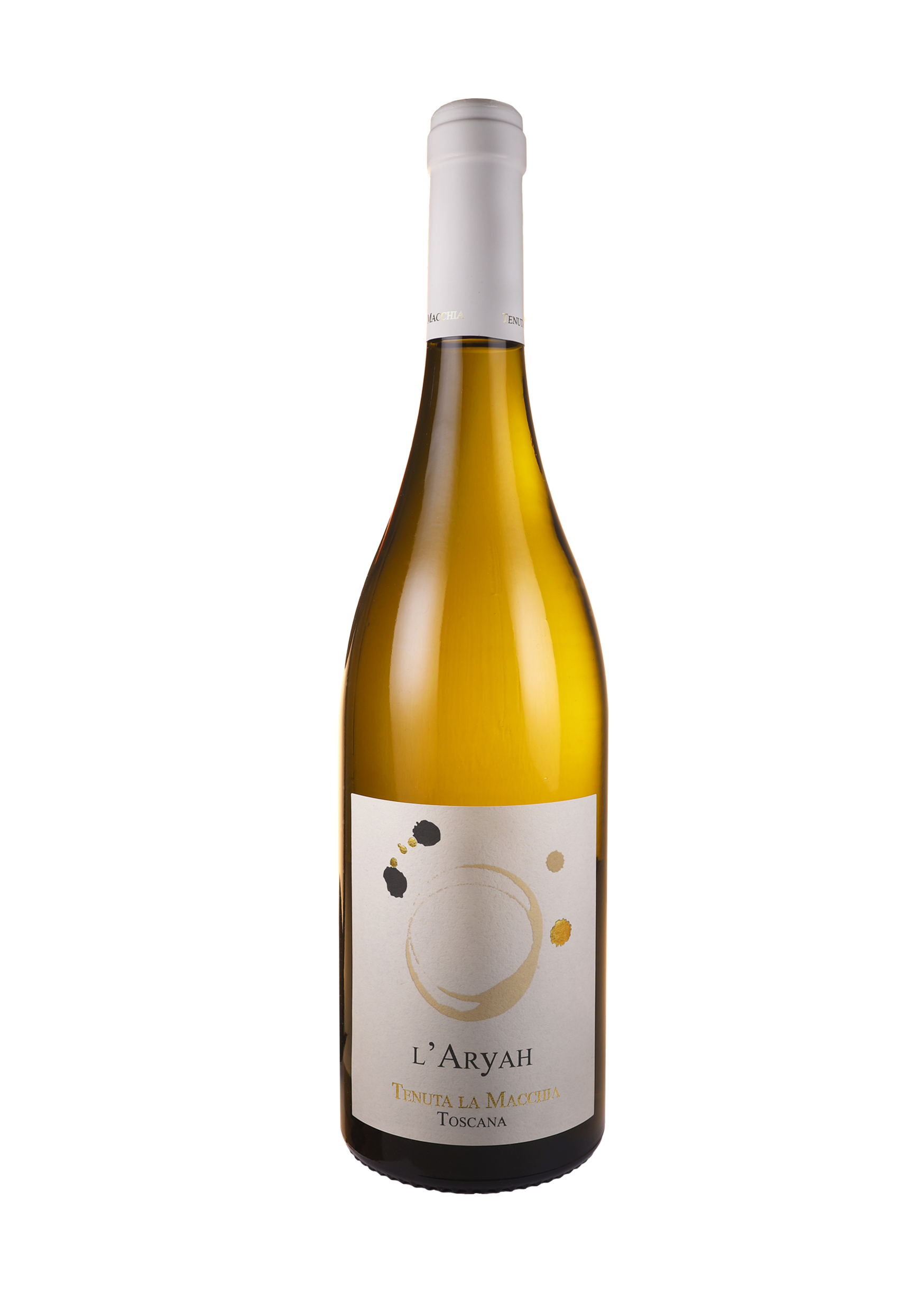 PRODUCTION TECHNIQUE
Picked in crates early in the morning, the grapes are de-stemmed and gently pressed.
The temperature of the must is reduced to around 13 ° C.
All these operations take place in a reducing environment with the aid of modern oenological techniques. Subsequently, after a light clarification, fermentation is started, which takes place in about 15 days; a refinement in steel follows in contact with the fine lees that are promptly suspended.
In March the wine is prepared for bottling, which generally takes place in the first week of April.
We try to preserve the varietal expression of a unique grape variety, for a Sauvignon Blanc, frank and sincere.
ORGANOLEPTIC CHARACTERISTICS
It shows a not intense but brilliant straw yellow, giving immediately a feeling of freshness and vivacity. The nose is fascinating and rich; slight note of nettle, elegant notes of exotic fruit, such as grapefruit and passion fruit, with a floral range and a slight note of apricot that complete it. In the mouth it is harmonious, fruity and highly mineral, with the excellent acidity that a great white wine must have.
Excellent taste / smell correspondence.
We chose Sauvignon Blanc because it reflects the elegance, harmony and liveliness that a wine must have.
Join Us Now!
Do you want to become a freely a member of T.M. WINE CLASSYou can get BENEFITS for all our events. Being part of the T.M Wine Class means getting to know before others and being able to experience business initiatives related to the world of wine.
Visits and Tastings
A sensory experience!
The opportunity to live a unique experience at the Cantine del Gusto in Via della Libertà, 69 in Montescudaio.
You can experience a sensory tasting experience with us.
Complete tasting of 4 wines
with the explanation of the Oenologist, accompanied by a dish with tasting of products prepared by our Chef every Friday on booking
BOOKING FORM
WINE SHOP / CANTINE DEL GUSTO
Via della Libertà, 69 – 56040 Montescudaio (PI)
TENUTA LA MACCHIA

Via Casagiustri 3, 56040 Montescudaio (PI)
Call Us!
+39 338 1258469/ 389 5554487
E-Mail
info@tenutalamacchia.com